Post by Adam Beck on Dec 17, 2014 12:39:40 GMT 9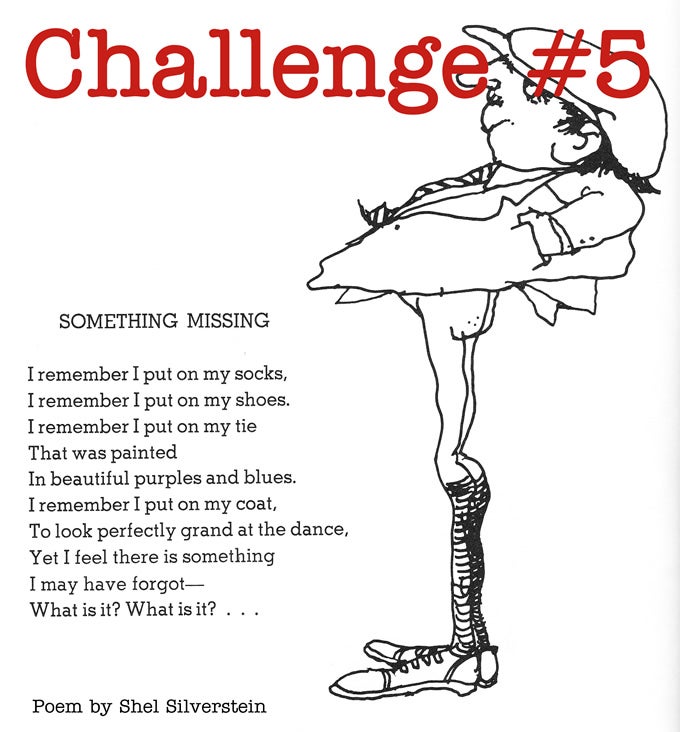 One of my real joys is reading aloud good poetry to my kids (and students). I have a number of books of poetry in English (our minority language)--books geared for children from wonderful poets like Shel Silverstein and Jack Prelutsky--and I read from them often, particularly in the evening when my kids are changing into their pajamas and brushing their teeth. It's the perfect time to read short poems that require no continuity, like a longer story.
Meanwhile, I regularly copy poems from these books to create "captive reading" material for our bathroom door. (See
Challenge #4: Make Use of Captive Reading
.) Poetry is excellent for this purpose.
As I wrote in the blog post
How to Use Poetry with Your Bilingual Kids (And Why You Should)
...
My sense is that many parents (myself included) don't make use of poetry to the extent that they could, and should, beyond the early stage of nursery rhymes.

The fact is, poetry is a highly effective means of promoting language acquisition. Exposing children to the sound and rhythm of your target language, through suitable poetry, can foster deeper sensitivity to that language and help lay the foundation for reading ability—which is ultimately the key to higher and higher levels of proficiency.

And even if every word isn't understood, poetry adds to a child's growing vocabulary, introduces the magic of figurative language, like metaphor, and builds awareness for precision in writing and speaking.

At the same time, poetry feeds a child's intellectual and emotional development. With its compact power, poetry can be a potent way of expressing concepts and emotions—from the silly to the sublime—thereby expanding a child's insight and imagination.

If all this weren't enough, poetry can be great fun for both reader and listener!
For this fifth challenge, please start by reading that post on poetry at Bilingual Monkeys and then take these two steps:
1. Buy at least one or two new books of poetry in your minority language, books that will appeal to your children and be suitable for their age and language level.
2. Put your books of poetry in a handy spot and make a habit of reaching for them regularly, particularly in the "cracks" of the day, like my own little ritual of reading poetry before bedtime.
Read more poetry for a couple of weeks (bonus points for using poetry as captive reading material, too!) and then return to this thread and tell us about your experience!
(Remember, this will only be as successful as the quality of the poetry you're reading, so make an effort to find good books! Funny poetry, especially, can work wonders!)
Through a persistent (and playful) combination of reading poetry aloud, and using poems for captive reading, I believe we not only can strengthen our children's competence in the minority language, we can deepen their love for the language, too.