Post by Adam Beck on Nov 23, 2021 15:09:26 GMT 9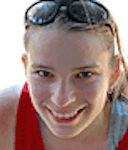 Tatyana, I hear your concerns. I'm not familiar enough with the current circumstances to know what actions might be realistic, but I certainly agree that finding ways for her to feel the value of her Russian ability is essential for sustaining her progress and her active use of this language. If you like, I'd be happy to discuss the situation in detail through
a HaBilNet consultation
(they're free). For the moment, though, let me make two general suggestions...
1. I don't know how often your kids are connecting to your parents in Russian, but I would encourage regular contact through video chat calls and old-fashioned letters. These relationships with your parents (and other extended family members) are invaluable for conveying the practical value of their Russian ability when it comes to communicating with other Russian speakers. And it's true, of course, that grandchildren have only a limited amount of time to interact with their aging grandparents so we should be as proactive as possible in terms of nurturing these interactions.
2. When my kids were younger, one of the most powerful ways in which they felt the value of their language ability was in using this ability to help others. I wrote a couple of blog posts about these experiences:
A Powerful Way to Inspire a Positive Attitude in Your Bilingual Child
and
The Power of Using the Minority Language to Help Others
. Again, I don't know what's possible in your case, but if you can find or craft a way for your kids to do something similar, to use their Russian ability in service of others, it might well strengthen the personal value they attach to it.
Tatyana, I'm cheering for you and your girls, as always!