View Profile - Adam Beck (admin)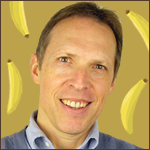 Adam Beck
Head Keeper





Send Message
Username:
admin
Last Online:
Jan 22, 2018 21:19:39 GMT 9
Shoutbox
What's on your mind right now? Just type and hit "Enter" to share it here!
Raquel
:
I love it, Mayken! What a sweet lady. I would have listened in and not asked, hehe. Did you use it to show your daughter how useful the ml can be?

Dec 21, 2017 20:35:38 GMT 9