View Profile - Adam Beck (admin)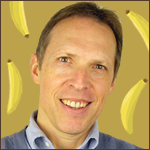 Adam Beck
Head Keeper





Send Message
Username:
admin
Last Online:
Nov 25, 2017 11:05:09 GMT 9
Shoutbox
What's on your mind right now? Just type and hit "Enter" to share it here!
Mayken
:
Follow-up on my daughter's visit at my old ml school: the headmistress suggested a penpal set-up between the class there and my daughter's class here. Let's see what my daughter's regular ml teacher says. I think that'd be cool. (The kids are in 2nd grade.
Oct 28, 2017 6:09:00 GMT 9

*